I'm a complete amateur when it comes to game development, but I've recently begun working on a 2d-platformer. I want to give it a naruto-like ninja feel, and I have a vision of how it should end up, but for now I'm just struggling to get the most basic stuff working.
Here are some screenshots: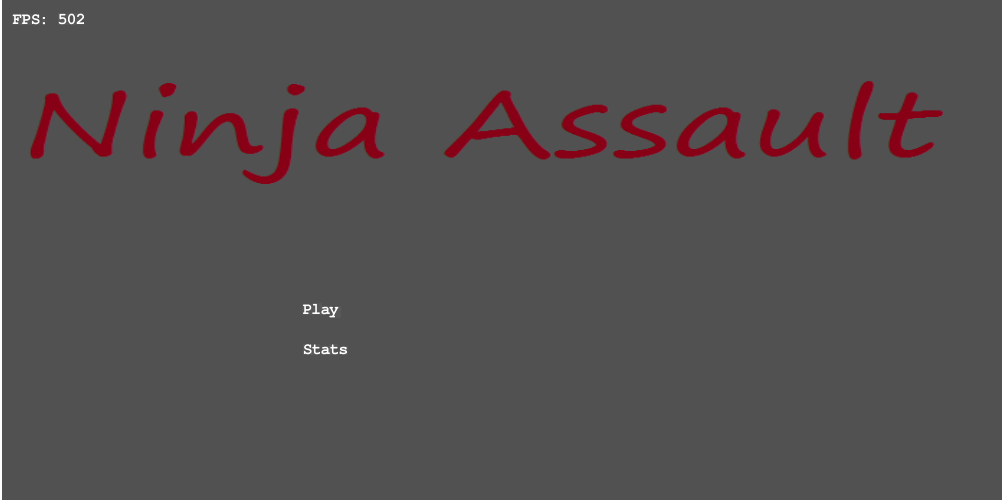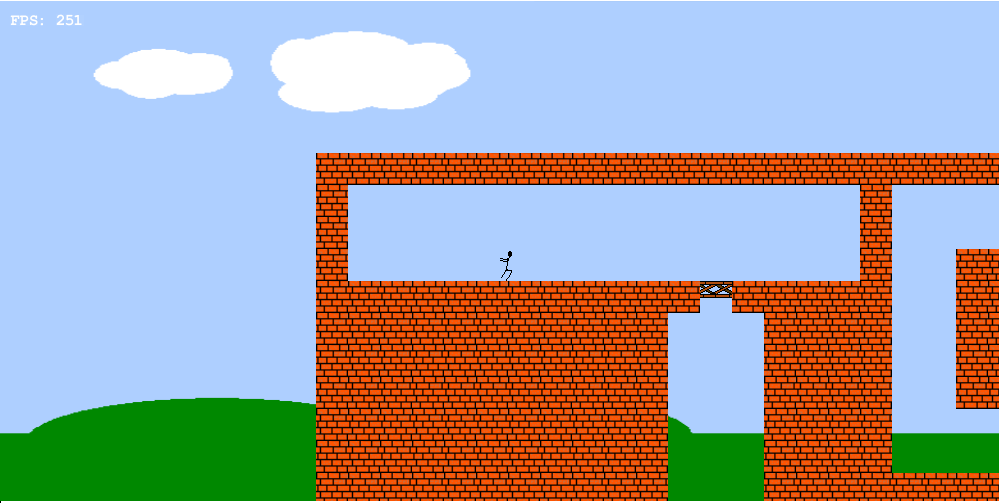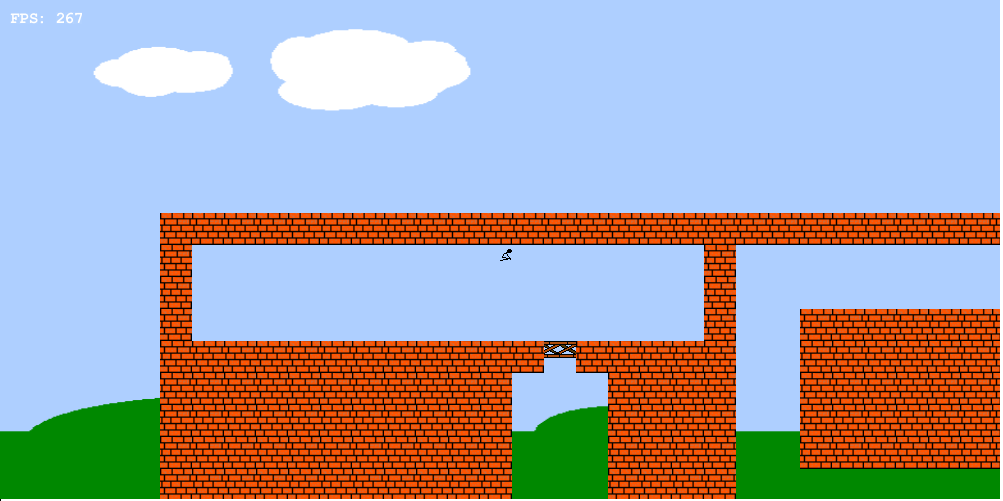 Believe it or not but I have drawn every single image myself. I don't like drawing or animating, and I am certainly not very good at it, but, to my horror, I've found that good graphics actually makes a game more enjoyable. More fitting visuals is on top of my todo list, and I'm kinda searching for someone to draw sprites and help me with the visuals.
I went through a lot of pain to make my game accessible in a browser, because I somehow feel that webstart-applications feel weird. The game can be found here:
http://caakforces.com/
Currently there is 3 things I'm actively working on:
Adding "Unlockable ablilities" such as jumping and hanging on wall
Adding doors, and making unexplored rooms unvisible and dark
Making the player hang on a ledge and let him pull himself up by pressing "up"
I have a good sense of many of the levels I'm gonna design, but they require the game to be a bit more developed.
Please try the game out and leave a reply.
Also I would really like to know if anyone wants to help me with sprites, or knows someone who might, or knows a place on the internet where I can find someone who might.